Introduction of CJY20/6GP 20 Ton Underground Mine Electric Trolley Locomotives
CJY20/6GP 20 Ton Underground Mine Electric Trolley Locomotive using DC electrical line, DC transformed to three phase AC by computerized traction transformer, the voltage and frequency can be adjusted, which can drive two AC asynchronous motors, by reduction gear driving axle to tract locomotive.
The core parts of traction transformer using 32 digital DSP chip, fast speed with quick response.
Have good sticking and big traction.
Reliable AC electrical motor, with wide range of speed regulation.
Less cost for maintenance, can avoid ring fire and burnt compared to DC driving.
The products are suitable for transportation traction on the narrow rail for the field of coal, metallurgical industry, mining, forest, railway, road tunnel construction and etc.
Locomotive can be used elevation within 2000m, metal mine or non-hazardous area.

Parameter of CJY20/6GP 20 Ton Underground Mine Electric Trolley Locomotives
| | | | |
| --- | --- | --- | --- |
| Specifications | CJY20/6GP | CJY20/7GP | CJY20/9GP |
| Adhesive Total Weight (t) | 20 | 20 | 20 |
| Track Gauge (mm) | 600 | 762 | 900 |
| Wheelbase (mm) | 1700 | 1700 | 1700 |
| Wheel Diameter Over Tread | 760 | 760 | 760 |
| Coupler Height over Steel Rail(mm) | 320/430 | 320/430 | 320/430 |
| Min Curve radius (m) | 15 | 15 | 15 |
| Pantograph Operation Height (mm) | 1800-2400 | 1800-2400 | 1800-2400 |
| Braking Method | Mechanical&Electrical+Air | Mechanical&Electrical+Air | Mechanical&Electrical+Air |
| Max Tractive Effort (KN) | 54.9 | 54.9 | 54.9 |
| Max Speed (km/h) | 25 | 25 | 25 |
| Rated Speed (km/h) | 9.3 | 9.3 | 9.3 |
| Power of Traction (kw) | 2*63 | 2*63 | 2*63 |
| DC Input Power Voltage | DC550/750 | DC550/750 | DC550/750 |
| Transmission | Dual Bevel Gearing | Dual Bevel Gearing | Dual Bevel Gearing |
| Controller | AC Frequency Conversion | AC Frequency Conversion | AC Frequency Conversion |
| Over all Dimensions (mm) | 5300*1200*1750 | 5300*1500*1750 | 5300*1500*1750 |
| Service & Application | Mucking in Mining&Tunneling | Mucking in Mining&Tunneling | Mucking in Mining&Tunneling |
Photos of CJY20/6GP 20 Ton Underground Mine Electric Trolley Locomotives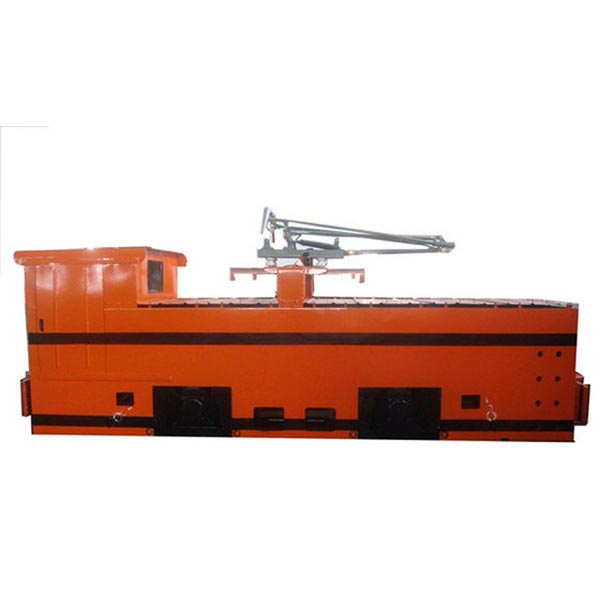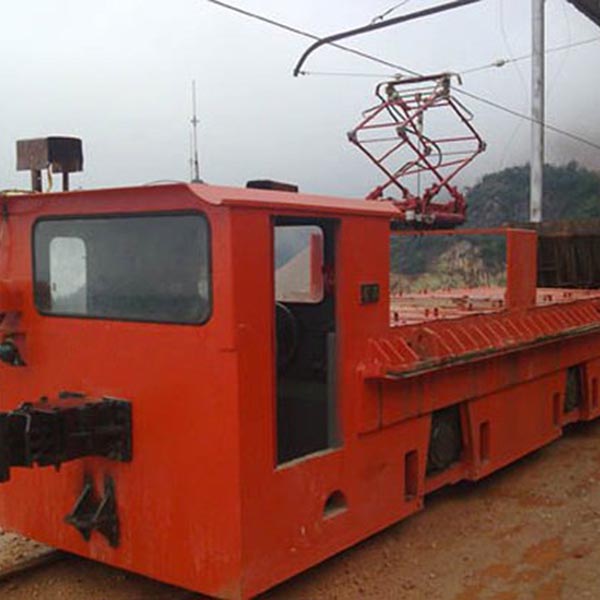 Comment of CJY20/6GP 20 Ton Underground Mine Electric Trolley Locomotives
Your Name

E-Mail Address

Enquiry