Introduction of MG100/250‐BWD Longwall Continuous Miner
MG100/250‐BWD Longwall Continuous Miner is suitable for very thin coal seam ordinary mining or top grade ordinary mining face, cutting height range from 0.8m to 2.5m.
Performance and characteristic
Used in mining the thin coal seam of 0.8-2.5m
Hydraulic in adjusting the speed move on trail.
Complete protection on over-loading and over-heated,there is no over-heated protection on the pump station.
Mult-point operation, easy to use.
Remotely control.( dry model only)
High working rate. A short, narrow and thin body adopts to thin coal seam.
The main part of the machine is shaped as a tank, high in strength.
The hydraulic and machinery have enough margin, more promising.
The hydraulic system consists of dry-type and wet-type.
The cutting part has been redesigned to raise the efficiency.
The cutting part is installed with speed regulator which increases the security level.
There are side arm type and traditional type of cutting part to be chosen from.

Parameter of MG100/250‐BWD Longwall Continuous Miner
| | |
| --- | --- |
| Model | MG100 / 250-BWD |
| Maximum computing capacity (T / H) | 450 |
| The total installed power (KW) | 100X2 + 22X2 + 5.5 |
| Supply voltage | 1140 |
| Mining height (m) | |
| Cutting depth (mm) | 630 ~ 700 |
| Take-up speed (m / min) | 0 ~ 4.55 |
| Traction force (kN) | 480 ~ 355 |
| Traction mode | motor drive gear pin rail chainless traction |
| Roller diameter (mm) | 800 ~ 1250 |
| Drum speed (r / min) | 64.5 |
| Secant cut speed (m / S) | 2.69 |
| By cutting depth (mm) | 150 ~ 375 |
| Arm length (mm) | 1335 |
| Arm swing angle range | -5 to 190 |
| Speed mode | AC frequency adjustment |
| Operation | Central manual, both ends of the electronic control, wireless remote control |
| Dust off | internal, external spray |
| Spray system pressure (MPa) | 3 |
| Water flow (L / min) | 250 |
| Tow cable | Auto drag |
| Rocker rotation center distance (mm) | 5550 |
| Installed height (mm) | 680 ~ 720 |
| Overall dimensions (mm) | 7800X850X400 |
| The maximum size is not removable (mm) | 2400X850X400 |
| The maximum non-removable Weight | 2.7 |
| Weight (T) | 13 |
Photos of MG100/250‐BWD Longwall Continuous Miner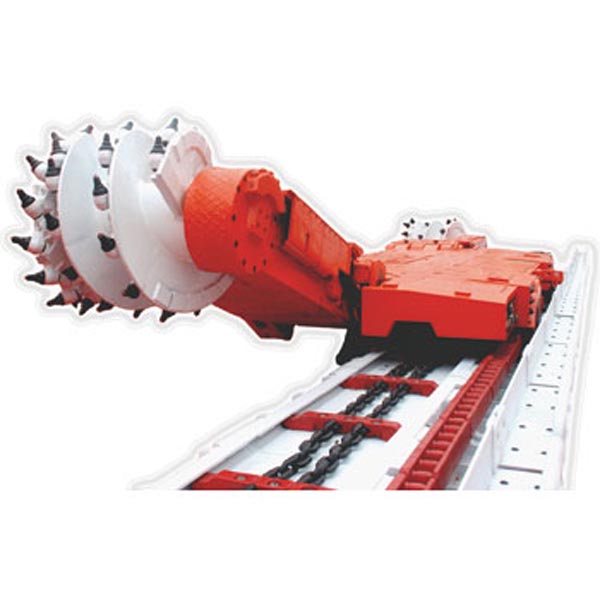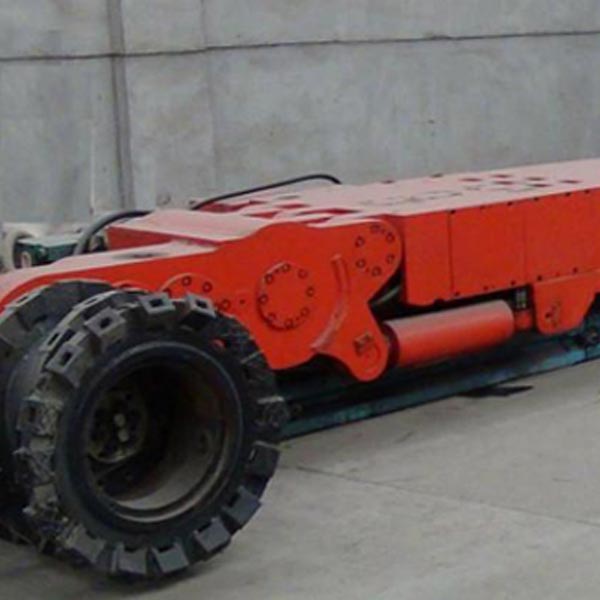 Comment of MG100/250‐BWD Longwall Continuous Miner
Your Name

E-Mail Address

Enquiry