On the afternoon of November 18th, a batch of single hydraulic props and fixed mine carts for mining were loaded in the intelligent equipment manufacturing workshop of China Coal Group and will be sent to a mine in Heilongjiang and a mine in Yangquan, Shanxi.The single hydraulic props and fixed mining carts shipped this time are the best-selling products of our group. Since they were put on the market, the products have been well received by customers at home and abroad. The products have been exported to 158 countries and regions, and have established themselves in the industry good reputation and credibility!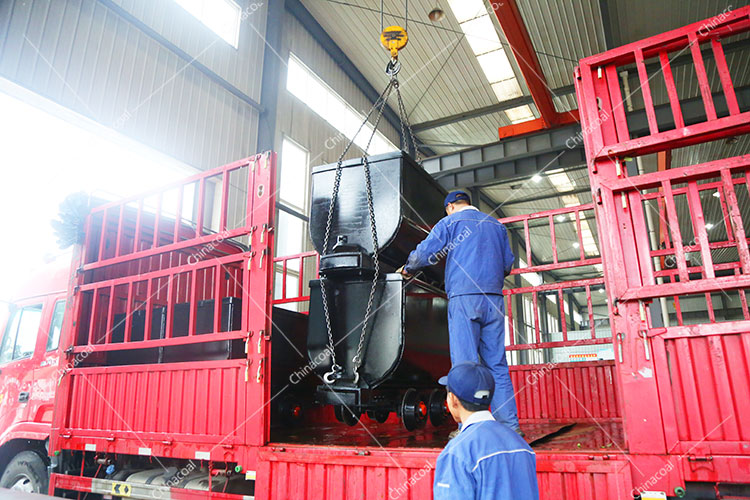 The single hydraulic props shipped this time are independently developed and produced by China Coal Group Intelligent Machinery Factory. The products have been innovatively improved to overcome the defects and problems of the DZ (piston) single hydraulic props, and have large working resistance. , Light weight, long service life, large working stroke, low cost of use, convenient operation, wide range of use and good stability, and many other advantages, the market sales are very good. At present, the 62 models of mining hydraulic prop products independently developed and produced by our group have all obtained the national mining product safety mark certificate, and the products are very guaranteed in terms of quality and safety.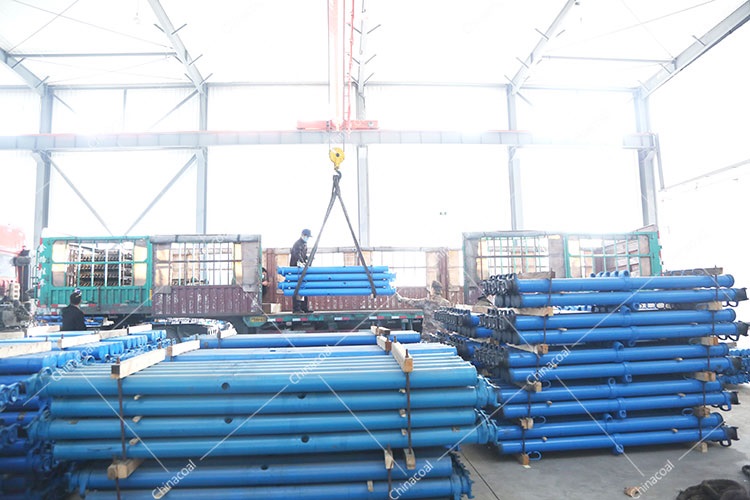 The stationary mine cart products produced and sold by our group are widely used in underground coal, iron ore, phosphate mines and other underground and ground coal and gangue transportation. Durability, low resistance coefficient, large carrying capacity, convenient maintenance and many other advantages. In addition, our group can also customize various modified mine carts according to customer requirements, and welcome domestic and foreign merchants to visit the group for inspection and purchase!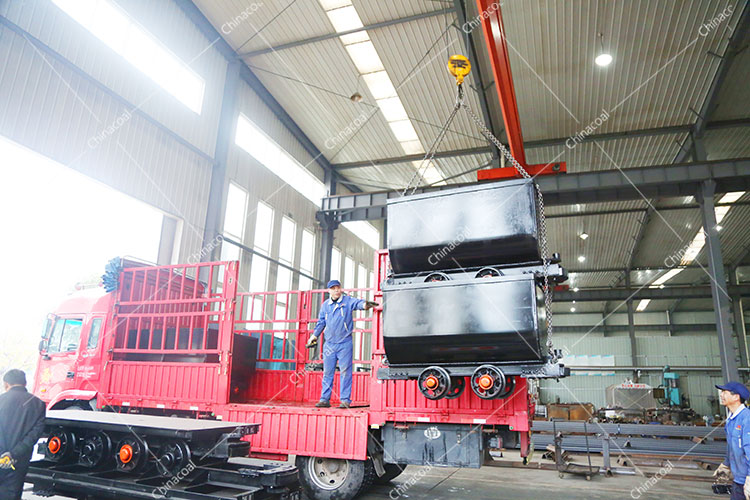 As a national contract-honoring and credit-worthy enterprise, a national designated production unit for special equipment and accessories for coal mines, one of China's top 10 operating equipment enterprises, an outstanding enterprise in China's machinery industry, an outstanding industrial contribution award enterprise in Shandong Province, an innovative demonstration enterprise for the integration of industrialization and industrialization in Shandong Province, Shandong Provincial "One Enterprise One Technology" Innovation Enterprise, Shandong Provincial Enterprise Technology Center, China Coal Group has successively obtained more than 140 national patents, more than 200 national mining product safety certifications, and product inspections issued by provincial and municipal technical supervision bureaus More than 160 qualified reports have fully proved China Coal Group's strong strength in the research and development of intelligent product manufacturing.
Over the years, China Coal Group has been committed to building industrial and mining machinery and equipment that the Chinese people are proud of. Its products are sold in 158 countries and regions on 6 continents, making outstanding contributions to the development of global trade! In the next step, we will continue to carry forward the spirit of technological innovation, produce and develop more high-quality, high-tech products, and give back to domestic and foreign customers with better products and services!